You are here : Blog
The management of the canteen and/or the self-service café is easy with the Skolengo's Catering module
Creation of badges, online registration, invoicing, monitoring of payments and visits: Skolengo's Catering module offers establishments and schools, all the tools needed for the smooth running of their canteen and/or the self-service café, in all-integrated mode.
Facilitated management for establishments or school staff
Skolengo, the Education Management System, (EMS) published by Kosmos, includes a Catering module amongst the management services offered to establishments or schools.
For school staff including administrative and financial teams, this module allows the self-service café and/or the canteen to be managed, badges for consumers to be created and the invoicing and accounting to be monitored.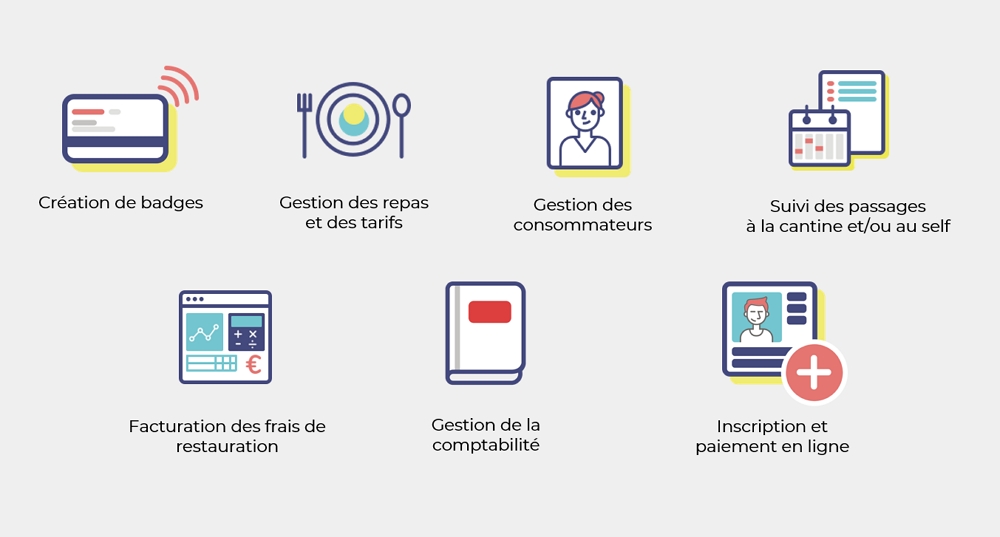 Skolengo is made up of efficient and intuitive, professional tools allowing schools and establishments to make significant savings in time and operating costs: the module is easy to activate and to use and each user can perform their actions securely via a simple Internet connection, with their username/password.
All the modules of the Skolengo suite use the same user base (school staff, legal guardians and students); this enables users to have a unique account to access via the same platform to different services which are availbale to them depending on their profile.
The comfort of parents being able to do everything, online
The legal guardians can easily recharge their children's canteen or self service café purse, and select the days when they eat at the canteen. They have access to the list of all the invoices issued by the establishment or the school and can pay the canteen or self service café charges, directly online.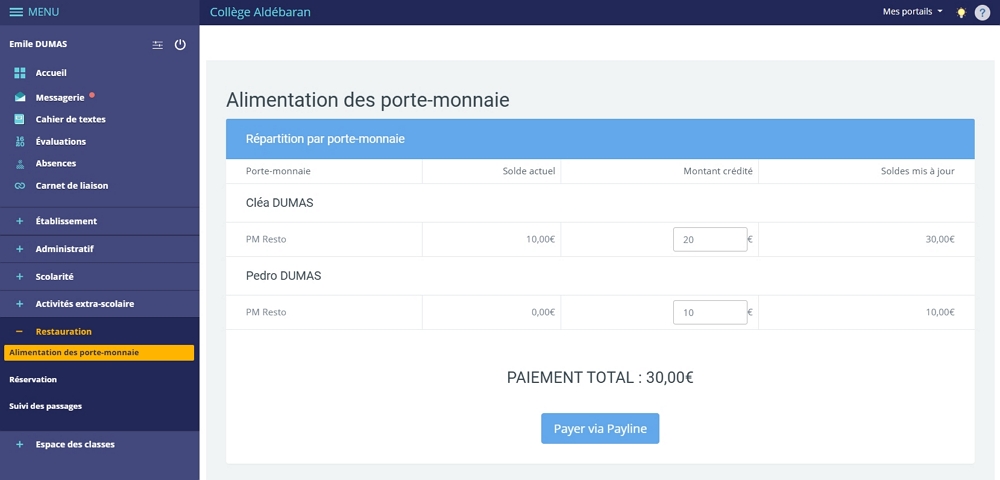 Actions performed by the parents are entered in real time into the Catering module for the school staff concerned, to provide a globally optimal management of the canteen or self service café: the balance of the purse, complete management of visits by automatic registration (badge), history (of visits, purchases and reservations), bank deposits automatically generated after payment of invoices, etc.
Updated on March 19, 2020